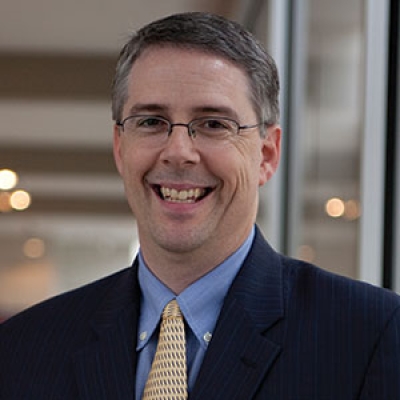 Sarasota Orchestra Looks to the Future
Lunch Choices - Please indicate your entree (regular or vegetarian) and dessert (fresh berries or fresh fruit) choices in the comment box on the registration form.
Regular: Chicken Francese (lightly battered chicken breast, lemon-butter white wine sauce), oven roasted creamer potatoes, seasonal vegetable
Vegetarian: Veggie Greek Salad (chopped romaine hearts, Roma tomatoes, red onions, Greek olives, cucumbers, pepperoncini feta cheese, hummus and pita) with Greek vinaigrette
Dessert: Fresh berries with Grand Marnier and mascarpone cream, OR fresh fruit
Joseph McKenna, president and CEO of the Sarasota Orchestra, will fill us in on plans for the new music center to be built on Fruitville Road – a venue that's expected to alleviate major scheduling issues for local music organizations as well as elevate the quality of music that reaches every seat in the house.
As the oldest continuing orchestra in the state of Florida, the 76-member orchestra performs more than 100 classical, pops, chamber music and community outreach concerts every year. The organization's educational activities include the renowned Sarasota Music Festival, a youth orchestra program featuring seven ensembles, a series of concerts for all area fourth and fifth graders, and a summer music camp.
As president and CEO, McKenna oversees all operational and administrative functions of Sarasota Orchestra. He is responsible for executing the strategic direction of the board and ensuring the organization's financial security. During his tenure, the endowment has increased by more than $10 million, the Youth Orchestra had its debut performance at Carnegie Hall, and the orchestra relaunched its brand including the name change from Florida West Coast Symphony to Sarasota Orchestra.
$40 for Arts Advocates members; $45 for non-members.
IMPORTANT NOTE: For the first time, members can register for all seven luncheons planned for the coming season at a discounted price of $270. As an added bonus you will be able to bring a guest at the member price and transfer your luncheon to a friend if you can't attend one of the luncheons. To register for the package of luncheons, please email Elaine Foster at elaine@artsadvocates.org or call (941) 993-4793.
Reminder: All luncheons will be held at the Sarasota Yacht Club.